Innovation | Automation | Multi-Asset Trading
Built specifically to support the demands of the e-trading markets and deliver the future of trading technology.
From an innovation lab in 2004 to a global provider of trading technology, our story is about creating a flexible, customisable and powerful multi-asset solution for sell-side and buy-side using the latest technology innovation.
In 2008, Quod Financial launched the first data-driven Smart Order Routing (SOR) and Algo trading solution. Over the last 15 years, we have built upon this core architecture to bring automation to all parts of our trading workflows from high-touch OMS through to Middle-Office and beyond.
Hosted in financial data centres globally, we offer our clients multi-region, multi-desk, and multi-asset operations.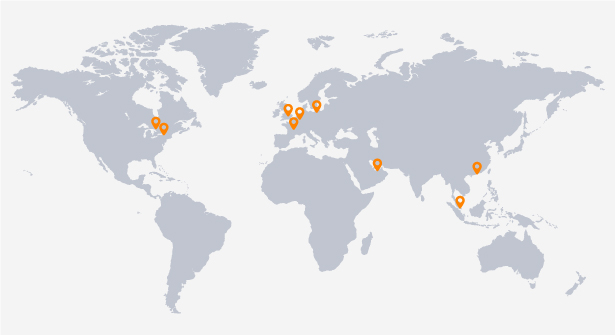 Combining markets with exceptional technology and client service
---
95% technically staffed organisation
Technology and industry experts
Engineering led company
Fixed cost technology solution
No brokerage or sell-side charging
One product / All asset classes
Bringing automation and innovation to multi-asset trading
Inclusive upgrades and on-going innovation
Get an inside look into Quod Financial
The Faces of Quod Financial: London Team Shares Their Experience
Take a closer look at Quod Financial, a leading trading technology company based in London. Join us as we hear from employees in various departments, including product managers, HR, and development.
SHAPING THE NEXT-GEN TRADING TOOLS
Product features and updates
---
Our product specialists collaborate with clients around the world to solve challenges facing capital markets today to develop our cost-effective cutting-edge solutions.
Get access to information on our product features, new feature updates, system architecture and more - all in one place.
Get a glimpse of how we are innovating in our product development and shaping the future of data-driven trading.
Read the latest news about Quod Financial, and see how we are responding to today's e-trading challenges.